And thought, "Wait? Calibrate my thermometer? Stir then don't stir? I see a fudge fail in my future," then I've got just the thing for you. This freezer fudge recipe requires less than 10 minutes of hands-on time – no thermometers needed!
It's got a creamy, melt-in-your mouth texture and tastes very much like a Thin Mint cookie. Though I'm not usually a huge fan of peppermint as a flavor, it really works in this recipe.
The steps are really simple, too. Feel free to make it during a blissful moment of alone time in the kitchen or while explaining the purpose of eyebrows, why camels have humps and where penguins lay their eggs – it will turn out beautifully either way.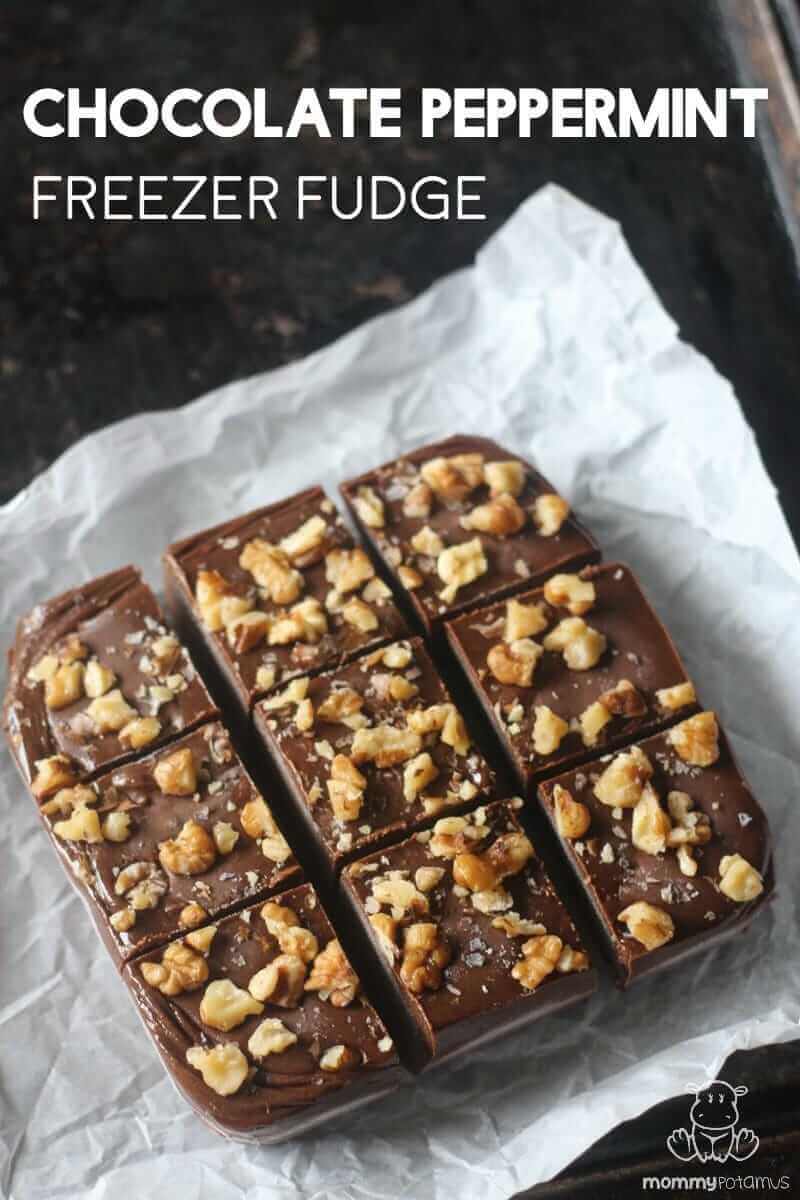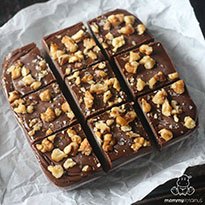 Print
Chocolate Peppermint Freezer Fudge Recipe
Yield 9 large slices
Instructions
Place almond butter, cacao powder, vanilla extract, and peppermint extract in a food processor and set aside.
Add water and sucanat to a sauce pan. Heat until the sucanat can be easily dissolved with stirring. Remove from heat and slowly sprinkle in the gelatin, stirring as you go to prevent clumping.
Pour the sucanat water into the food processor with the other ingredients. Blend thoroughly and then pour mixture into a small, parchment paper lined container. My container is about 6 inches x 6 inches. Top with chopped nuts if desired.
Place in freezer for several hours. When the fudge is very firm remove and cut into pieces. Eat immediately or store in the freezer for later.
Courses Dessert
Need help making REAL food work in REAL life?
Then I'd love to give you a free copy of my ebook – The Busy Mama's Guide To Getting Dinner On The Table – as a gift for signing up for my newsletter. You'll get my top seven tips for simplifying meal prep, plus updates when I post new healthy recipes, exclusive gifts, coupons (I was able to give away a jar of free coconut oil to anyone who wanted it recently!), and other goodies. Don't miss out!